Mine
Professional customization, technology innovation, consumption & emission reduction, green and environmental protection.
We utilize advanced extraction and mineral flotation technology to help customers recover target metals from minerals, and customize extraction agents, flotation agents and professional technical services to achieve efficient and low-cost green production line and solve the problems of high energy consumption, high pollution and high cost problems existing in current pyrometallurgy and traditional technologies.
We have a variety of mining functional chemicals. The types of extractants cover copper, nickel, cobalt, lithium, zinc, germanium, molybdenum, tungsten, gallium, dilute gas, manganese, magnesium etc., and the corresponding extraction technology has been developed to help customers improve efficiency. For copper ore, copper sulfide ore, scheelite, black tungsten ore, tin ore, rare earth ore, lead-zinc ore, pyrite and other minerals that are difficult to be extracted, we have developed efficient flotation agents and technology. A new generation of acid mist suppressant has been developed, which can effectively eliminate acid mist and improve the electrowinning working environment.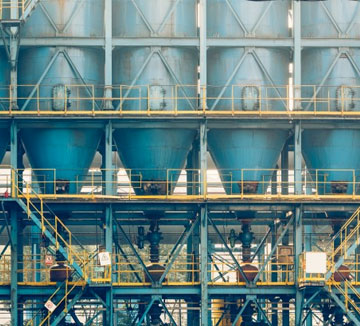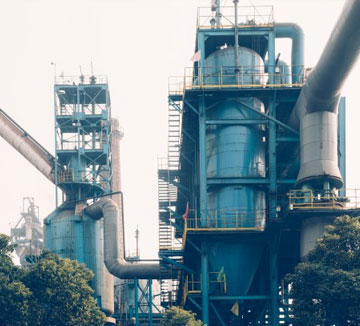 According to the situation and requirements of different mining enterprises, a series of metal extractants and extraction technologies have been developed to help customers achieve green production, improve efficiency and develop in a coordinated way.
We drive industry development by extraction chemistry, helping customers extract metals from mines and recover metals from urban mines with leading extraction technology, solving the problems of high energy consumption, high pollution and high costs in the traditional smelting industry. While helping customers obtain rich interests reward, we practice the spiritual concept of national green and environmental protection development.
We provide a complete range of extractants, including dozens of metal extractants such as copper, nickel, cobalt, zinc, uranium, germanium, molybdenum, tungsten, manganese, magnesium, gallium, lithium, etc.
Mextral® copper extractants are compounded by active ingredients, modifiers, surfactants, diluents, etc. They have the advantages of good performance, fast speed, high selectivity, large capacity, and good phase separation effect. It is widely used in the extraction of copper in mine acid leaching solution, electroplating waste solution, alkaline etching solution industrial wastewater.
Learn More
Following the trend of the times, KopperChem has developed a series of lithium extractants based on previous work.
We are committed to solving problems of phase separation and extractant loss in the lithium extraction process, and help customers to improve production efficiency and reduce costs.
Mextral® 3938H
It's designed for the extraction of lithium from other alkalis after earth alkalis, for example magnesium and calcium, are removed.
Mextral® 3939H
It has less water solubility and better stability, whose lithium extraction is performed in neutral aqueous solutions, which can decrease the operating cost of the SX plant, mainly applied to the special extraction of low concentration lithium in the waste solutions.
Learn More
Cobalt and Nickel Extractant for Special Effect
---
Mextral® cobalt and nickel extractants for special effect can selectively extract cobalt and nickel from weakly acidic solutions containing manganese, magnesium, and calcium to achieve efficient separation and solve technical problems that are difficult for traditional extractants. It can significantly simplify the production process and obtain better product indicators and economic benefits.
Learn More
---
Mineral Flotation Technology
Flotilla® series flotation agents are specifically designed for mining customers by KopperChem which include collectors, depressants and other chemical reagents. They are formulated according to different properties of mines, showing high selectivity and collection capacity. It can meet the flotation requirements of various ores, and can be used for the flotation of copper sulfide, lead, zinc, nickel, precious metal ores and the flotation of tin, titanium, tungsten, rare earth oxide ores, and at the same time, KopperChem provides solution for preferential flotation of copper molybdenum, copper lead, etc. by its special non-toxic depressants.
We utilize the cutting-edge knowledge of chemistry to provide high-efficient and environmentally friendly flotation agents and technology, reduce energy consumption and carbon emissions, improve production efficiency, and improve customers' profit with low cost.
Product portfolio covers flotation agents for various minerals including metallic ores such as malachite, chalcopyrite, scheelite, galena, sphalerite, molybdenum and pyrite, etc.
Flotilla® 103
It is a chelating collector, suitable for oxide minerals such as scheelite, stannite, fluorite and ilmenite. The selectivity is the same as that of conventional sodium alkyl hydroxamate, but the collecting ability is improved, and the foam is not viscous and easy to defoam.
Flotilla® 102
It is a coal collector with strong collecting ability with low dosage, and high flash point (>160 ℃). It is not a dangerous chemical, safe and environmentally friendly to use.
Flotilla® 704
It is an efficient pyrite and pyrrhotite depressant for semi massive and massive sulfide ores, and can replace lime at low dosage, only 1/100-1/30 of lime, suitable pyrite depressant in low pH sulfide flotation.
Flotilla® 601
It is a frother and widely used in flotation with strong and stable froth.
Flotilla® 701
It is an efficient copper depressant in Cu-Mo separation, which could replace ~40% of sodium sulfide or sodium thioglycolate. It does not affect the collection of molybdenum, and it is a non-hazardous chemical.
Flotilla® 703
It is an efficient depressant in Cu-Pb separation, which could replace dichromate. Basically it does not affect the collection of copper, and it is a non-hazardous chemical.
Learn More
During the electrowinning process of chromatic metals such as copper and zinc, the gas generated will rupture on the liquid surface and bring out a large amount of acid mist, which will cause serious results to the health of workers, the surrounding environment and production equipment. The Famigo® acid mist suppressant series independently developed by KopperChem is a special surfactant, which can effectively reduce the acid mist generated during the electrowinning process, and the acid mist suppression rate at very low dosage over 80%, the effect is remarkable and better than that of similar oversea products. It has the advantages of extremely low cost, no adverse impact on the quality of electrowinning products, and no toxicity to the environment, providing users with a perfect acid mist solution.
We apply chemistry to safe production and help customers maximize the creation of a safer, more efficient and sustainable production environment, reducing environmental pollution and protecting the health of employees. We do our best to help customers turn the acid-smoked electrowinning workshop into a fresh and beautiful production line.
Exclusively acid mist suppressant: it can reduce the acid mist concentration in the electrodeposition workshop to a extremely low level, and can be used in the electrodeposition workshop of copper, zinc, nickel, cobalt, manganese and other metals to eliminate acid mist.
Learn More